Come Find The Knuck Truck!
Come find the lil' Red Knuck Truck for lunch, dinner or to enjoy a beverage at one of the great breweries we're at. Check out the map on our
Home Page
to see our schedule of locations!
Enjoy your meal under the shade of an umbrella while enjoying the warm sun, cool breezes, and enjoy the outdoors. Stop by and see us no matter occasion, there's never a dull moment at KnucklHed BBQ!
Here's Our Up Coming Public Events!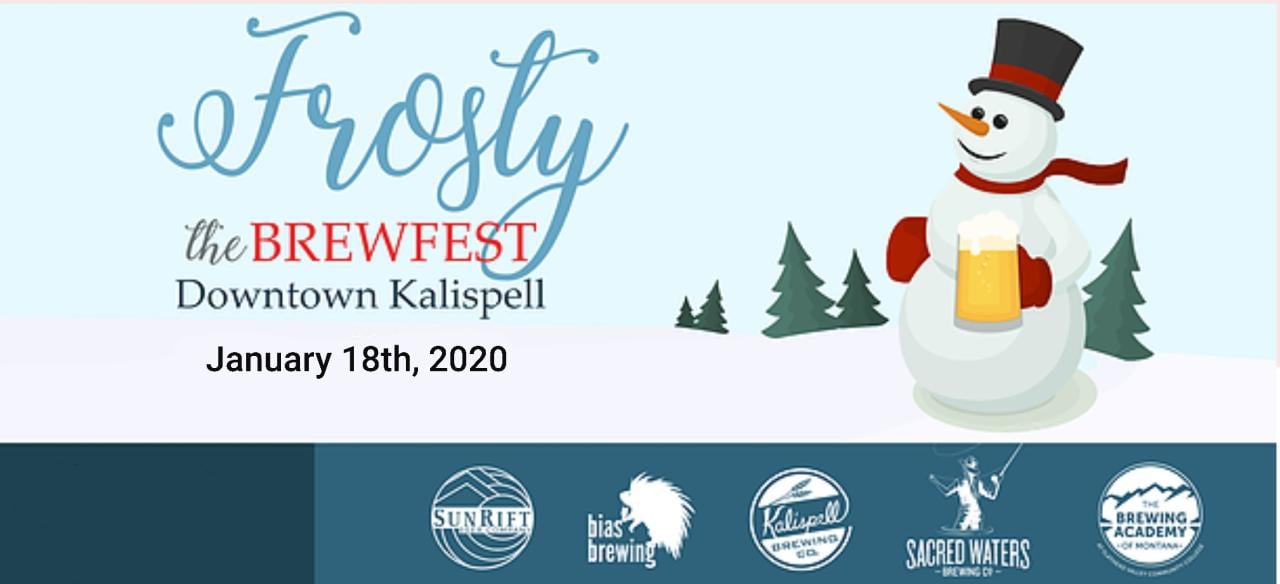 2nd Annual Frosty The BrewFest!! Jan, 18th 2020
Frosty's Back!!!
Downtown Kalispell Saturday Jan 18th, 2-7PM will be the COOLEST place to be!
Kalispell's Breweries, cideries & wineries will once again take over the Valley Bank parking lot and throw a party that won't soon be forgotten!
*LIVE MUSIC*
*HEATED TENT*
*BEER, WINE & HARD CIDER*
*FOOD TRUCKS*
*OUTDOOR FIRE PITS & HEATERS*
*CONTESTS FOR KIDS AND ADULTS*
*PRIZES*
Reserve Us For Your Event!