Give Your Next Event a Delicious Edge!
We offer a variety of dishes available to excite your taste buds and satisfy your cravings. We love helping you find the perfect flavors or you and your friends and for any occasion. Don't see something on our menu? We will do our best to accommodate special needs and requests. Contact KnucklHed BBQ today with your questions, comments, and requests and let us see how we can help.
Pricing Varies depending on your menu selections - Contact us to start your perfect meal!
Catering for Weddings, graduations, family reunions, office lunch meetings, and all other catered festivities.
Drop off catering or fully staffed service for your events. Gluten Free and other dietary concerns not a problem!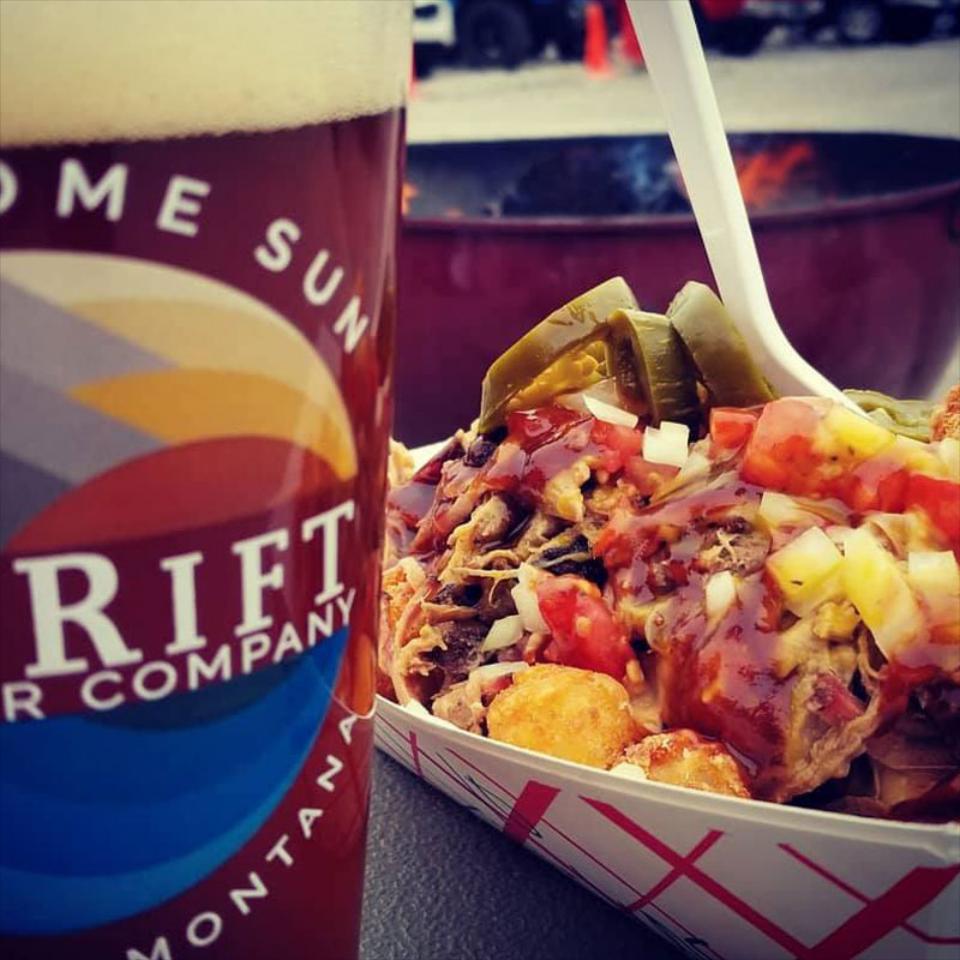 Slow Smoked Meats
We do BBQ the way it should be – Dry Rubbed and smoked low & slow over real wood & charcoal. Simply Delicious. 1 Meat of your choice and 3 sides
We start with choice cuts of pork shoulder and a
healthy dose of our house made rub, then treat it to
a nice long smoke over real hickory wood &
charcoal. GF
These whole birds enjoy a nice warm afternoon
tanning up in the smoky haze of apple wood until
they fall apart. GF
At KnucklHed BBQ we always go big – And nothing
is bigger than a Texas sized brisket smoked over
mesquite. Juicy & tender and oh-so-smoky, brisket
is always a crowd pleaser! GF
We knew you'd come lookin' for ribs! Look no
further. Dry rubbed and apple wood smoked to that
tender fallin'-off-the-bone perfection you expect!
GF
There's a reason Tri-tip is one of our favorites. Its
beef, its bold and its SO tender and juicy! True to
our style, we make our own path and smoke them
to medium rare and finish with a quick hot sear for
that perfect crust. Now its your new favorite. GF
Authentic Dry Aged Smoked Prime Rib
We dry age whole ribeye roasts to achieve a
tenderness and beefy richness that's
unparalleled. Crusted with our blend of herbs &
spices and lightly smoked to a perfect medium rare
with hickory & oak. Served with creamy & spicy
horseradish and au jus. Inquire about traditional
prime rib side dishes.
Add our juicy smoked sausage to any meal to complete that delicious smokehouse experience.
Served with creamy stoneground mustard. GF
Sweet & Tangy Carolina Slaw - GF
Not your typical slaw, Tangy apple cider vinegar base and no mayo! Feels right at home on top of that pulled pork sandwich.
Sweet cornbread muffins are the perfect match for all that smoky, meaty goodness!
Texas Pit-Baked Beans - GF
Our unique marriage of sweet, savory & spicy makes these smoky baked beans irresistible!
I don't care if you're 9 or 99, chances are you've got a mac & cheese soft spot. Our house made sauce is a creamy blend of 6 cheeses, we tried to fit a 7th but there wasn't room… BUT, there was room for:
Bacon Mac & Cheese
Lobster Mac & Cheese
Loaded Baked Potato Salad - GF
All the yummy stuff you want on your baked potato, but in cold salad form - sour cream, cheddar cheese, bacon & chive
We use buttery & sweet Yukon gold taters, seasoned just right so the gravy isn't even needed, but who am I kidding?? Of course you're gonna want the gravy!
A great companion to Prime Rib or Tri-Tip. GF without the gravy
Crispy Roasted Red Potatoes - GF
Baby red potatoes tossed with olive oil, fresh garlic & herbs and roasted to a perfect golden brown, a great companion to Prime Rib or Tri-Tip!
Our garden salad varies with local seasonal produce and typically includes organic spring mix, radicchio & romaine, matchstick carrots, fresh or pickled red onion, sweet peppers, tomato, etc...
Choice of 2 dressings - Ranch, Zesty Italian & Bleu Cheese. GF w/o croutons
The Fine Print
We reserve the right to make delicious food. We make every effort to please everyone all the time, gluten/dairy/allergen free options are available, please ask! Sample Meals are available for a modest charge. Prices include: plastic dinnerware, plates & napkins, buns (as needed), appropriate sauces, serving utensils and drop-off service in disposable serving trays. Delivery in the greater Kalispell area is included, $35 outside Kalispell. Upgraded serving chafers & dinnerware is available after consultation to determine your needs. A non-refundable deposit of ½ the total is due at time of booking. You are able to change the date at no charge IF the new date is available. Final head count to be served is due no later than 7 days before event. That wasn't so bad, was it?
-- Please Be Advised --

The 2021 Summer Catering and Events Season

Has Been EXTREMELY BUSY.

1) We Are FULLY BOOKED from 7/1/21 - 10/19/21 - There are no open or available dates for anything until late Oct.

2) Any Requests for Quotes for Summer of 2022 Events Will NOT Be Looked Over Until Late Oct

-- Sorry For any Inconvenience This May Cause, but We're Really Just Focusing on Taking Care of The Clients and Events That We've Already Committed to for 2021 --